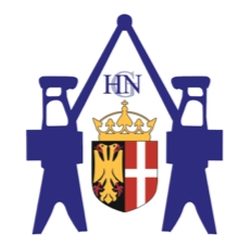 20. November 2019
We are delighted to receive the award from the Hanse Society in 2019. Delegations from politics, business, trade and The Hanseatic Society joined the award ceremony in our production hall and congratulated. It awards the Hanse Price 2019 to a Neuss company that operates successfully with leading know-how, characterized by international, cosmopolitan relations.
Our plant technologies and separation processes inspire all over the world, they and our services are unique worldwide. The Hanse Price is a recognition of our constant work and development.
The technologies, which are always precisely geared to the respective starting materials, are second to none in terms of features, performance and results. By retrieving our portfolio of services, we are even in our most recent business unit, namely the recovery of protein from insect larvae for an efficient production of animal feed, one of the leading national and international providers.
Our employees successfully assist and support our customers on site: from Brazil to South Korea, from Canada to South Africa. The leadership pressing processes and the excellent, profound know-how of REINARTZ from the Hanseatic city of Neuss in research, development and the individual production processes, enjoy high reputation across all sectors.