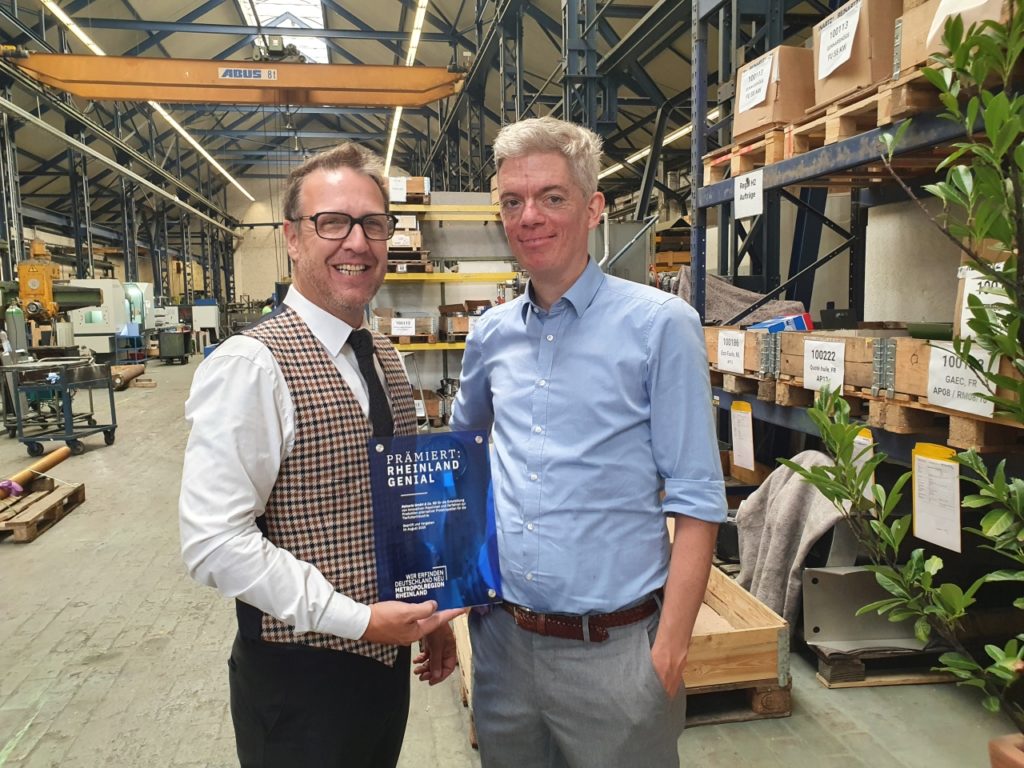 26. August 2020
As part of the "We are reinventing Germany" campaign, REINARTZ was awarded the "RHEINLAND GENIAL" innovation prize by the association Metropolregion Rheinland e. V. for the development of innovative machines and processes for the production of alternative protein sources for the animal feed industry. The Rhineland Metropolitan Region is an alliance of European standing. With 8.5 million people, it is the most populous region in Germany – and it continues to grow.
REINARTZ systems are used in Germany, the Netherlands, France, Italy and Korea to produce high-quality protein meal from insect larvae. This meal is the basis for cat, dog or fish food. The construction of the plants is tailored to the customers' needs.
With the development of innovative machines and processes, REINARTZ ensures efficient, environmentally friendly feed production.