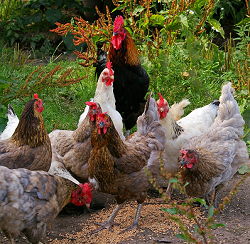 26. May 2018
Due to the imminent worldwide shortage of protein, the Wageningen Livestock Research institute is conducting research on insects as alternative source of protein for poultry feed.
Impetus to the research project is given by the assumption that in future quite probably insect proteins will be allowed for poultry feed.
Literature research within the scope of the research work suggests that substances in insects (chitin, chitosan, dipeptides and lauric acid) have a positive effect on the immune system of poultry.
Furthermore, more substances with a positive effect are supposed to be detected in the next months, as literature research indicates.